Canterbury Medical Clinic
We believe that healthcare is a joint responsibility between patient and health care practitioner.
Our Mission is to Provide Professional And Honest Approach to Health Care
Canterbury Medical Clinic is the only medical clinic in the Canterbury area. It has been operating since the late 1940's and provides holistic care to it's community. The clinic is centrally situated near Maling Road, and has a large public car park behind it, accessible from Delany Close off Rochester Road.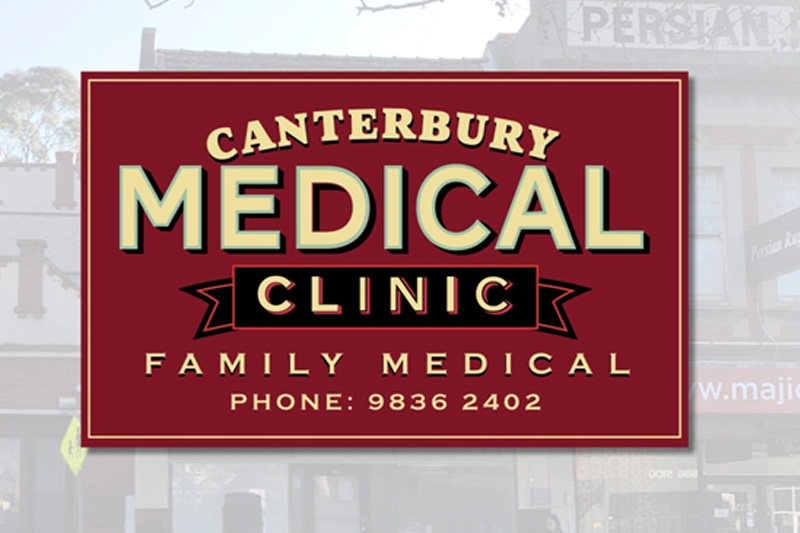 Professional & Friendly Staff





Childhood Vaccinations
We have stocks of vaccines for students who may miss their vaccinations at school. We have maintain updated vaccination data with the Australian Child Immunisation Website.

Travel Vaccinations
We provide all travel vaccinations for patients wishing to travel overseas, and if you are planning an overseas trip, please leave adequate time for vaccinations to take place.

Health Checks
All GP's at Canterbury Medical Clinic are trained to provide all required health checks give reports quickly and correctly. We also provide care plans for individuals with particular needs.

Minor Procedures
Many minor procedures are carried out at Canterbury Medical Clinic. Such as biopsy of skin lesion, excision of skin cancers, cryotherapy, ECG, spirometry etc.

Chronic Disease
Medical and nursing staff at Canterbury Medical Clinic currrently provide an extensive chronic disease management program.

Emergencies
Staff at Canterbury Medical Clinic undergo training in resuscitation triennially, full resuscitation equipment, including oxygen, is held at the clinic.

General Medical Care
Canterbury Medical Clinic is committed to providing a high standard of care for the benefit of each patient's health and well-being.
Affiliations & Accreditations
We are an accredited medical practice with Australian General Practice Accreditation Limited ( AGPAL), undergoing rigorous evaluation once every three years.